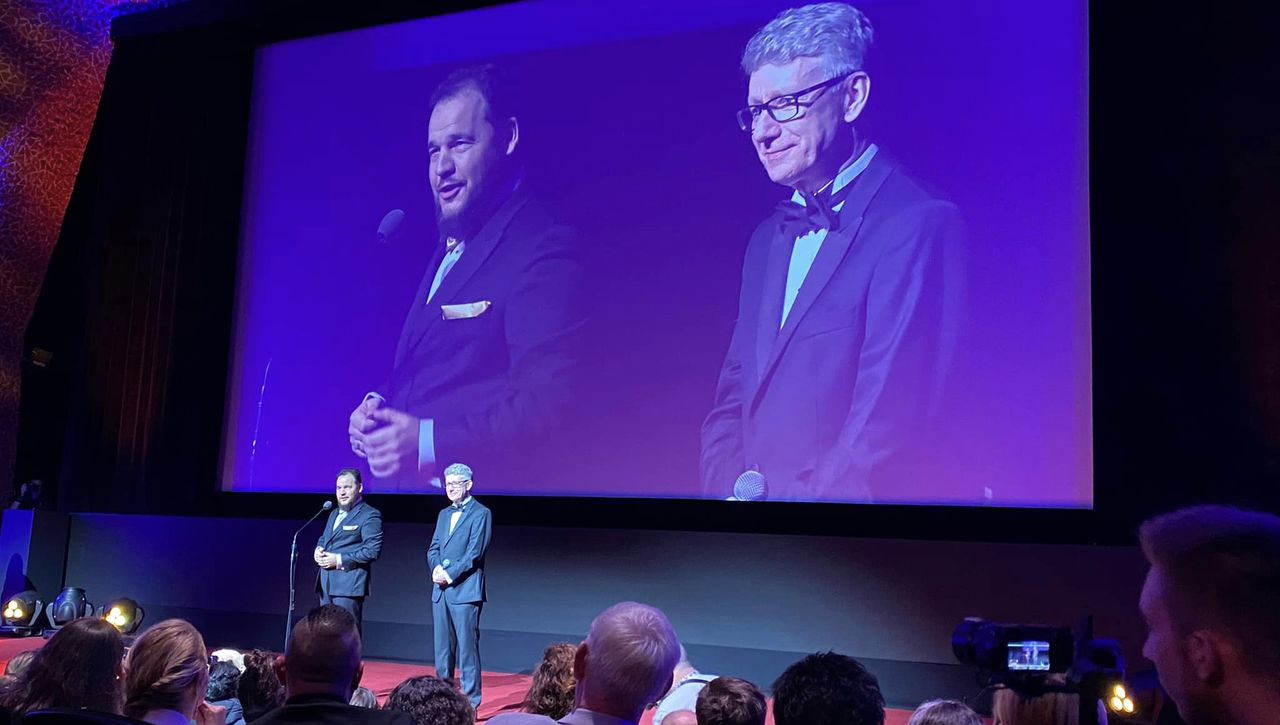 EnergaCAMERIMAGE Fest Bows with Emotional Tribute

Ukrainian filmmakers caught up in conflict remembered; director Sam Mendes honored with Krzysztof Kieslowski Award.
Stephen Pizzello
The 30th edition of the EnergaCamerimage International Film Festival of the Art of Cinematography opened last night — Saturday, Nov. 12 — in Toruń, Poland. Festival founder and director Marek Żydowicz led the opening ceremony on alongside Kazik Suwała, director of the Camerimage European Film Center. The event runs through Nov. 19.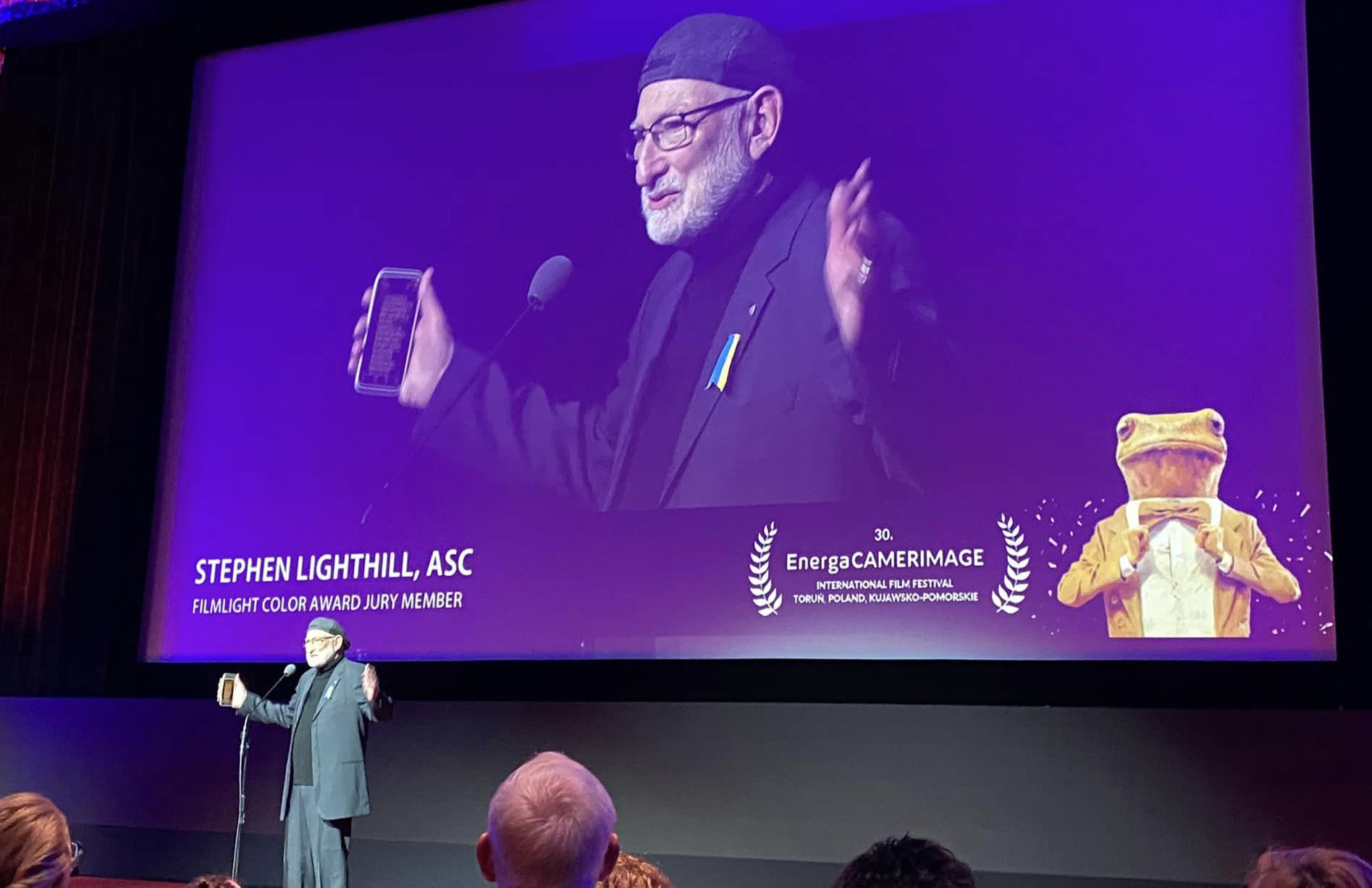 Included among the luminaries invited onstage was ASC President Stephen Lighthill, who greeted the audience on behalf of the Society and welcomed everyone into the international cinematography community's "big tent."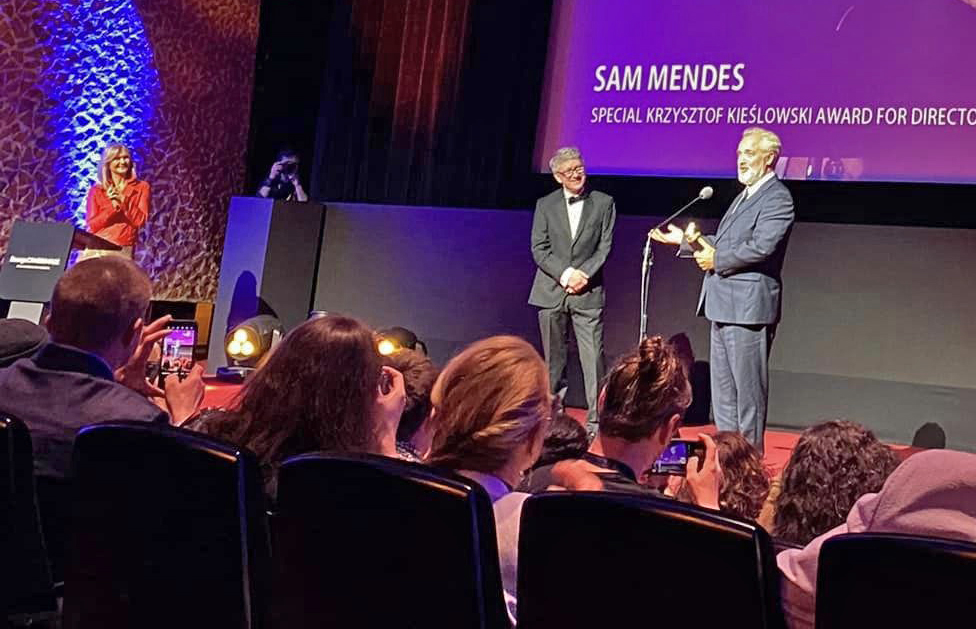 The evening's guest of honor was director Sam Mendes, who accepted the Krzysztof Kieslowski career award. He paid tribute to a pair of key collaborators, ASC members Conrad L. Hall and Roger Deakins, noting that "cinematographers have always been my guide." The former shot the director's films American Beauty and Road to Perdition, while the latter shot his pictures Jarhead, Revolutionary Road, Skyfall, 1917 and the forthcoming Empire of Light.
However, Mendes said it was difficult for him to speak of celebration after listening to an impassioned plea for help from two representatives of Ukraine's Oko Film Festival: founder and director Tetiana Stanieva and program coordinator Elena Rubeshevska, who implored the audience to help their country "any way you can."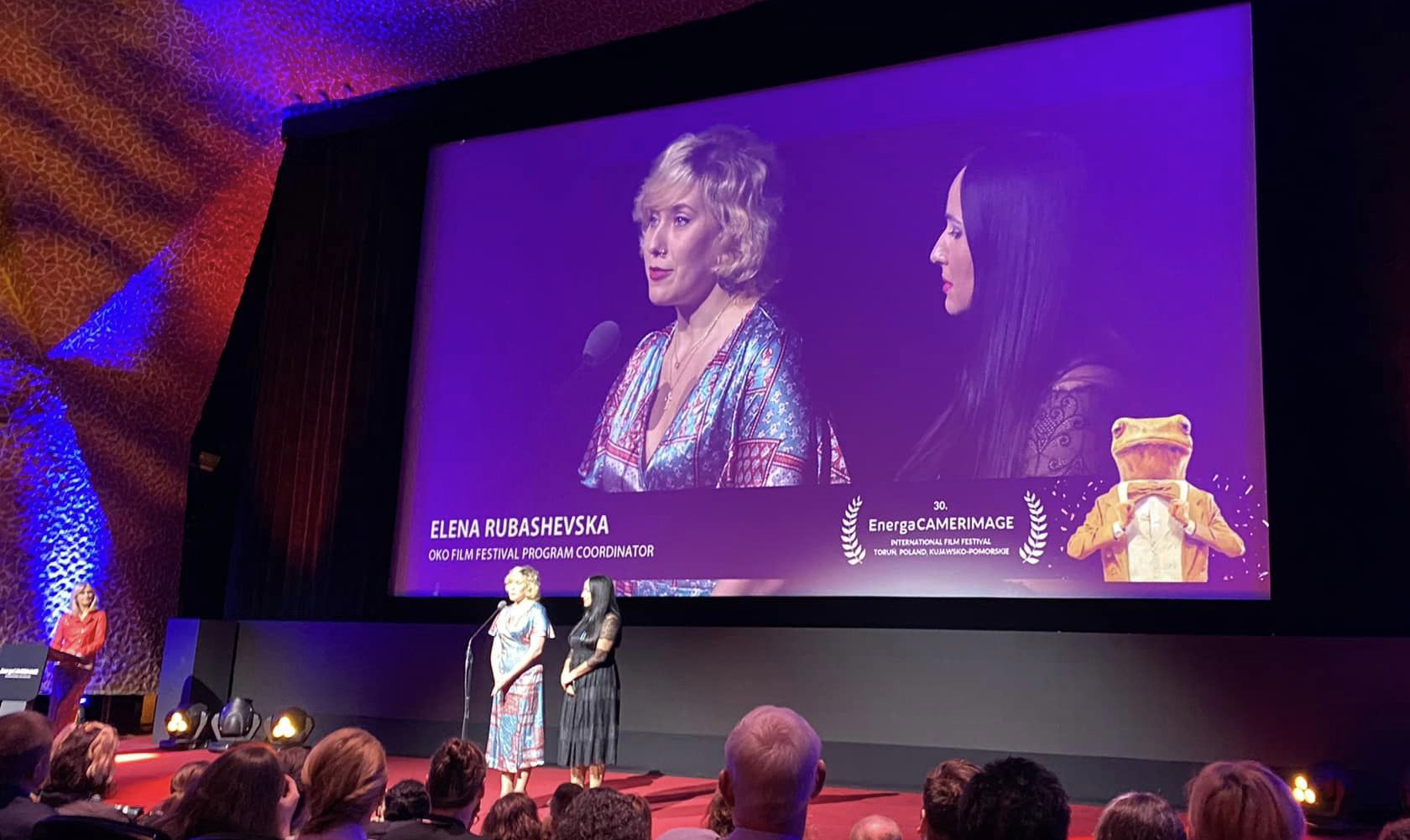 The duo presented an emotionally wrenching reel of war footage that was originally prepared for the ASC's International Cinematography Summit this past summer, featuring photos of Ukrainian filmmakers now serving in the military or who had been killed during the conflict. Their presentation included a solemn moment of silence with the festival audience.
Details on ASC members participating in the fest's juries can be found here.
Photos by Stephen Pizzello