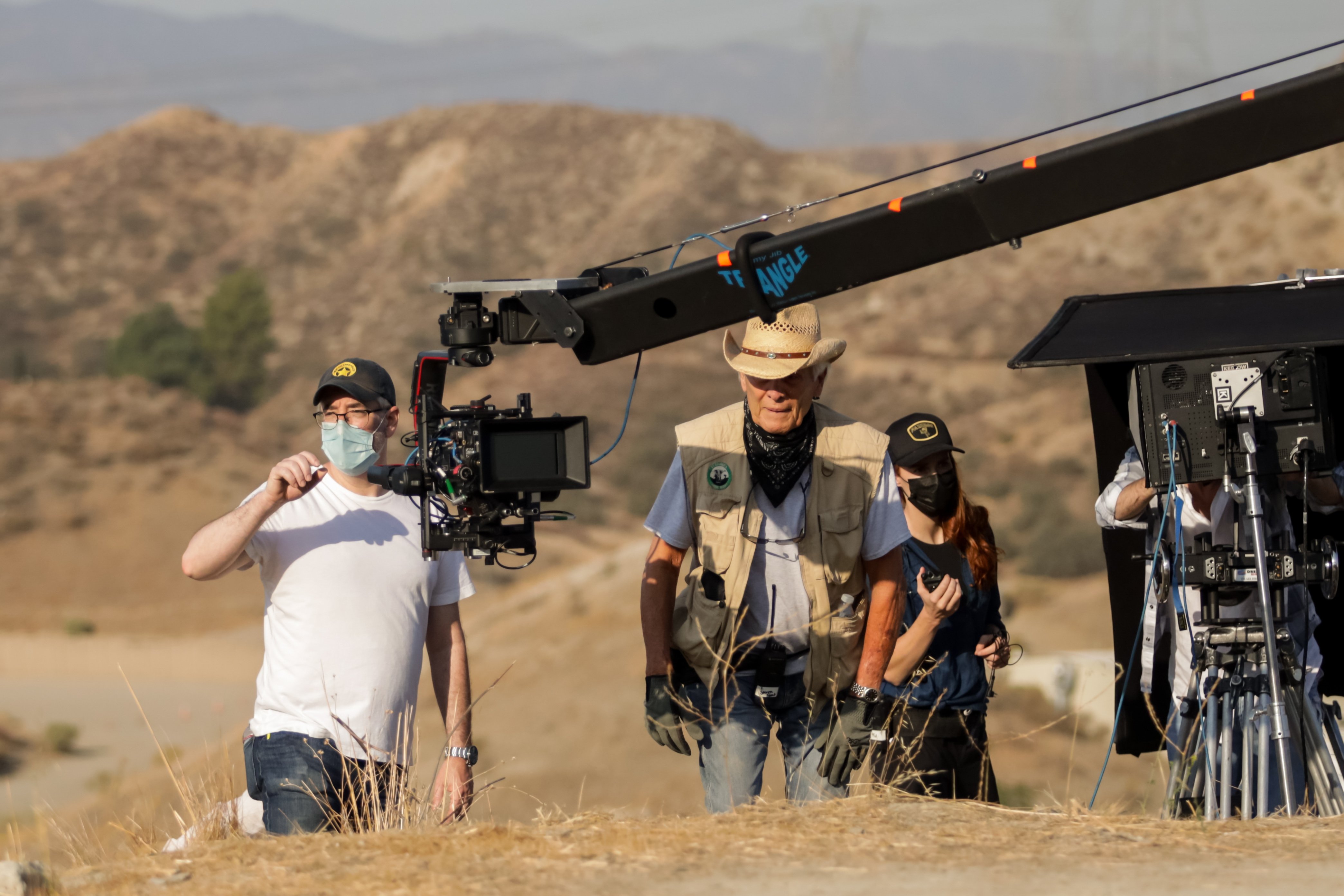 Production Wraps on Standard Evaluation Material II (StEM2) — The Mission
The ASC Motion Imaging Technology Council provides free creative material to the professional imaging community for the technical evaluation and demonstration of exhibition systems and image processing software.
ASC Staff
The Mission is a 16-minute short film carefully crafted by ASC cinematographers and associate members, image scientists, colorists, manufacturers and technologists who collaborated to provide a cinematic piece of media that may be freely used to test theatrical projection, theatrical emissive displays, professional monitors, consumer monitors and postproduction image-processing software and hardware.
Created by the ASC's Motion Imaging Technology Council (MITC), under the leadership of the Next Generation Cinema Display Committee, the StEM2 material will be made available in a multitude of delivery formats to be downloaded and utilized to test visual systems. This provides meticulously curated and entertaining material that will technically stress and demonstrate imaging tools without concern of copyright violation or conflict of origination. This material is crafted by a neutral third-party of imaging experts for facilities and manufacturers to test and showcase their tools.
The StEM2 material will be made available in early 2022.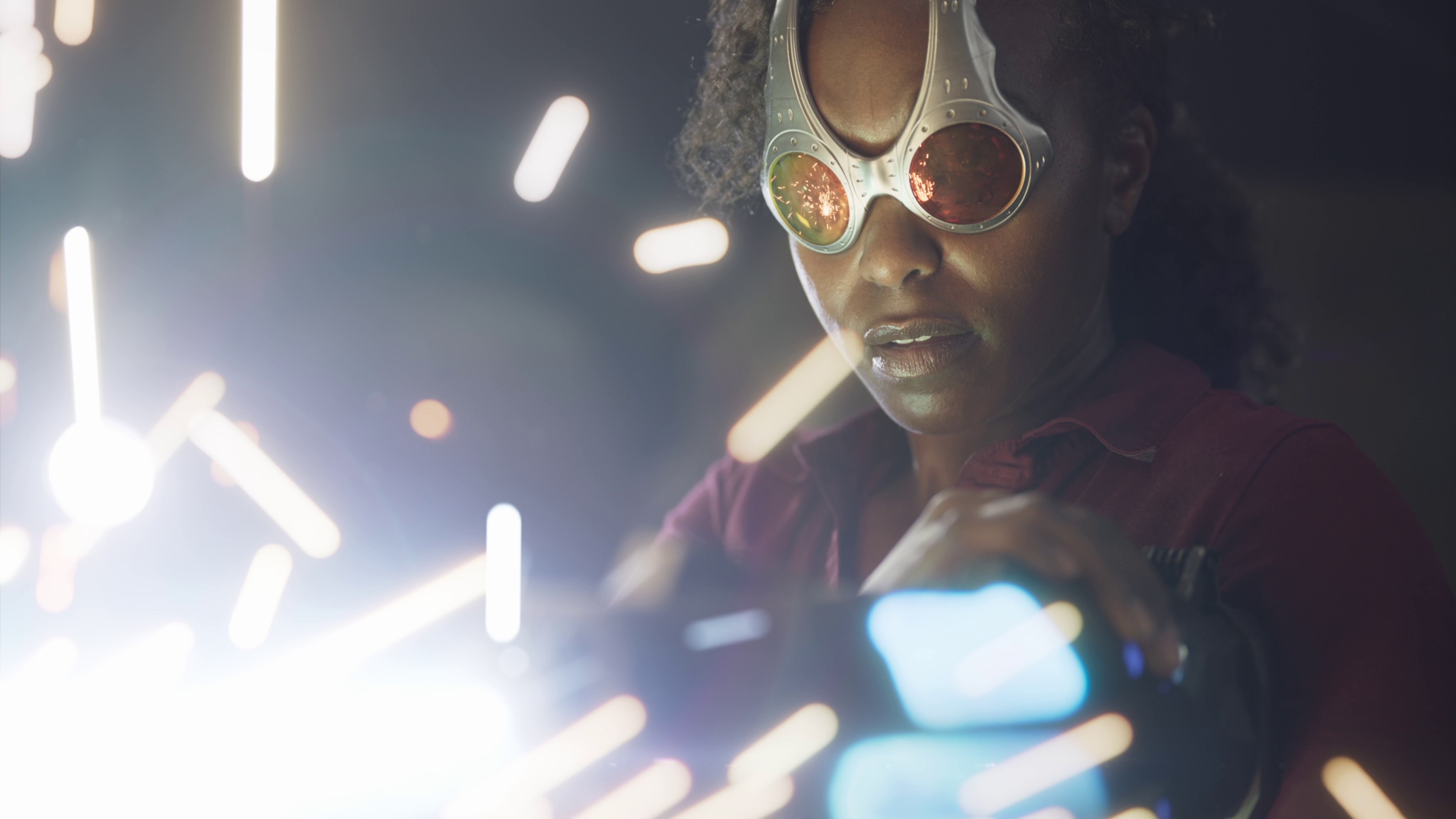 The Mission contains a wide variety of locations including daylight exterior and interior, night exterior and interior, bright high-contrast desert to dimly lit, dank cave. The narrative also includes high action, multiple examples of high dynamic range (HDR) exposures, high-color-gamut material, high-resolution detail, diversity of skin tones, CG animation and the latest production techniques including in-camera visual effects shot on an LED volume. Additionally, various audio tracks are available from Dolby Atmos to 5.1 surround sound for further evaluation.

The Mission was written and directed by ASC associate member Jay Holben; photographed by Christopher Probst, ASC; executive produced by ASC MITC chair Curtis Clark, ASC; produced by Wendy Aylsworth, Jay Holben and Joachim Zell; visual effects supervision by David Stump, ASC; 2nd-unit director/cinematographer and stunt coordination by Steven Shaw, ASC; postproduction supervision by ASC associate member Joachim "JZ" Zell; and metadata supervision by ASC associate member Greg Ciaccio, in addition to a cast and crew of more then 100 individuals.

It was produced with Drive Studios, which provided full production services in addition to creating all of the visual effects for the film.
Production stills by Raina Virginia:
The carefully crafted StEM2 material stresses:

High dynamic range
• Various mastered versions at 48, 108, 300 and 1,000 nit brightness values.
• Bright values of practical and CG elements.
High color gamut
• Practical and CG elements of extreme color saturation.
High-resolution origination material generated primarily in 8K and 6K, but also incorporating 12K and 4K original material.
High-resolution CG material created to test exhibition resolving power up to 8K.
Compression algorithm testing components such as fade in from full white screen, smoke, dust and high action.
HDR jutter testing elements created in fast action and specifically-integrated components to push contrast-driven jutter.
Skintone reproduction of various ethnicities in various lighting conditions
---
PRIMARY StEM2 SPONSORS


---
This project was made possible with additional sponsorship and support from:
8K Association
AMPAS Science and Technology Council
ASC Motion Imaging Technology Council Committees
Arri
Avid
Barco
BeCine
Canon
Christie Digital
Cionic
Cooke Optics
DJI
Frame.io
Fujinon
Happy Mushroom
JL Fisher
Keslow Camera
Microsoft
Pixelworks
Pomfort
Samsung
USC Entertainment Technology Center
Western Costume
Zeiss